Multifunctional:widely applied to bicycles, motorbikes, cars, doors, fence and etc. can be locked anytime and anywhere,so that all personal items can be safely stored.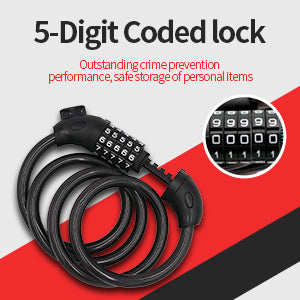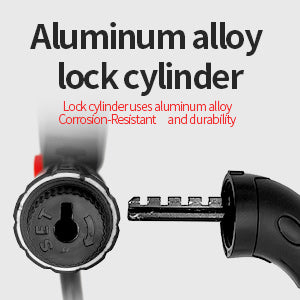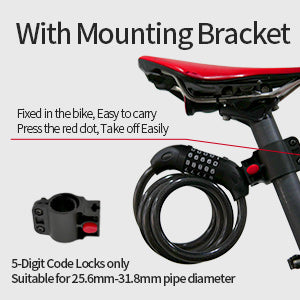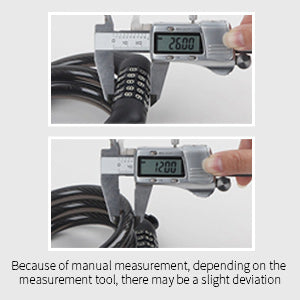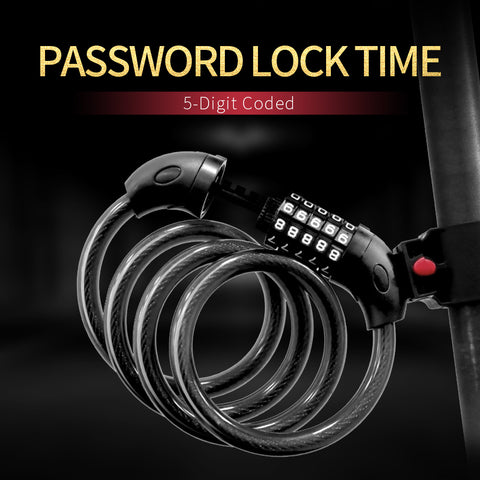 Anti-shearing:Made from solid steel cable with excellent anti-shearing performance, cover with resilient PVC shell, effectively prevent damaging by thieves.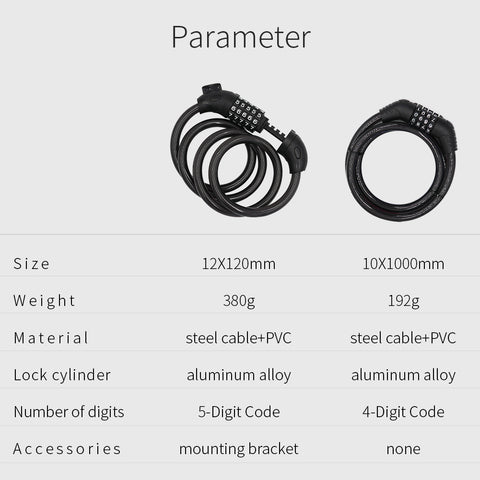 Highly security:The complex 4-digit 5-digit code combination is highly security, hard to decode, guards your bike wherever you are.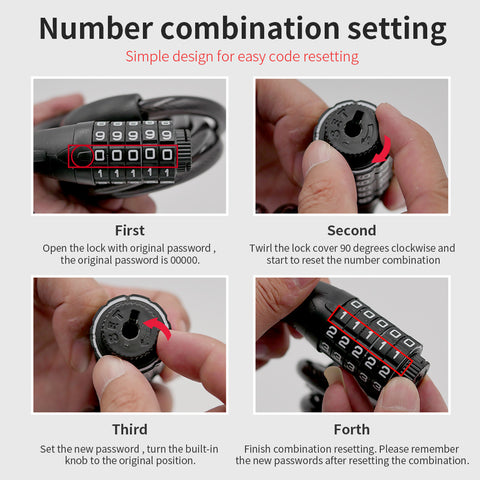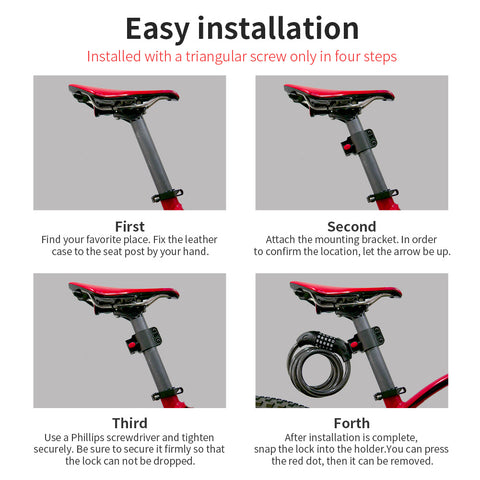 Easy to use:Simple design for easy code resetting, just turn the number you want to the designated groove.